CROQUE-MORT AU FEMININ
WOMEN UNDERTAKERS' COMEBACK
DIE BESTATTERIN
SYNOPSIS 
CROQUE-MORT AU FEMININ
Vous êtes-vous déjà demandé qui allait prendre soin de votre corps après votre décès? Un homme? Une femme? Peut-être cela vous est-il indifférent… Soit. De toute façon, jusqu'ici, vous n'aviez pas vraiment le choix dans l'univers presque exclusivement masculin des pompes funèbres. Or depuis quelques années, les choses changent. Radicalement même. Pour tout nouveau poste au concours en Suisse, plus d'un tiers des candidats sont aujourd'hui des femmes. Exit, le modèle du sinistre croque-mort… de Lucky Luke?
Claire a travaillé des années aux service-clientèle d'Ikea. Monica était coiffeuse, Nathalie buraliste postale, tandis que Sarah prenait les appels à la hotline de Swisscom. Seule Valentine a suivi les traces de son père… Toutes sont aujourd'hui croque-morts.
Vous l'avez peut-être oublié, mais pendant des millénaires les femmes se sont en l'occurrence occupées de nos défunts. Toilettes mortuaires, veillées des corps, rituels funéraires… Elles étaient là à la naissance, elles étaient là logiquement au moment du départ. Les hommes se chargeaient uniquement de la fabrication des cercueils, de transporter les corps et de creuser les fosses.
Et puis il y a un siècle, dans les grandes villes d'abord, tout a changé : on a éloigné les cimetières des centres-villes et on n'a plus laissé les gens mourir à la maison… Bienvenue au funérarium ! Les hommes ont pris l'entier du relais, croque-mort est devenu une profession en soi, une profession "rémunérée" aussi.
Depuis une quinzaine d'années, les femmes font leur grand retour sur la scène funéraire. Un retour encore peu connu du grand public, mais qui modifie en profondeur le rapport aux défunts et la relation aux familles.Elles s'apprêtent à dépoussiérer radicalement ce métier traditionnellement opaque, sans formation requise ni garde-fous.
SYNOPSIS 
WOMEN UNDERTAKERS' COMEBACK 
For millennia, women have cared for the deceased: as death bed vigils, as morticians, as guardians of funeral rituals. They were present at birth, they were logically present upon death. And then everything changed since we no longer die at home: the men took over. Undertaker has become a "profession" as such, with its own business model. But today a growing number of women are making their comeback. For the good of the deceased?
Have you ever wondered who will take care of your body after your death? A man? A woman? Maybe you don't care… Anyway, until now, you didn't really have a choice in the almost exclusively male world of undertakers.
However, in recent years, things have changed. Radically even. For every new position in Switzerland for instance, more than a third of the candidates are now women. And this year, at the Federal exam to become a certified funeral director, there was parity for the first time.
So, what does this change for the deceased and for the families? What do these women do better – or differently – in their practice?  What is certain is that they have the firm intention of removing dust from a traditionally opaque profession that lacks training and safeguards. Exit, Lucky Luke's undertaker model ?
SYNOPSIS 
DIE BESTATTERIN
in Verarbeitung
in Verarbeitung.
Credits
Camera:
Fabien Wohlschlag, Séverine Barde, Olivier Kunz, Bastien Genoux
Additional images:
Marc Wolfensberger
Sound:
Blasie Gabioud, Gilles Abravanel, Théo Viroton
Editing:
Chloé Seyssel

A film by:
Marc Wolfensberger

Collaboration to the editing:
Marcel Schüpbach
Original music:
Philippe Fivet
Recording & mix:
Pierre Bader

Color grading:
Jean-Baptiste Perrin
Production:
Thin Line Productions
in co-production with:
RTS Radio Télévision Suisse, Pacte SSR SRG
with the participation of
Cinéforom and the support of La Loterie Romande
With the support of
Fonds de Production Télévisuelle
Succès passage antenne, SRG SSR
Fondation Ernst Göhner
Fondation Sandoz

Length & format:
52 min, HD
Main film languages:
French
International sales:
Thin Line Productions / www.thin-line.net
Main TV broadcasts
Recommended reading
Laurence Hardy
Prendre soin des corps après la mort – link
Penser la mort
Société d'études thanatologiques – link
Deuil périnatal
Le deuil d'un enfant – link
Bernard Crettaz
Face à la mort – film link
Toussaint's Festival
Swiss (yearly) festival focusing on the undertakers' world – programme link
Dans ce métier, il y a tout qui est valorisant. On peut faire que du bien. On ne peut pas faire du mal, le mal il est déjà fait… c'est la mort, elle est là. Prendre soin. Essayer que cela aille un peu mieux. Espérer que cela soit un peu moins tragique…
Film presentation on RTS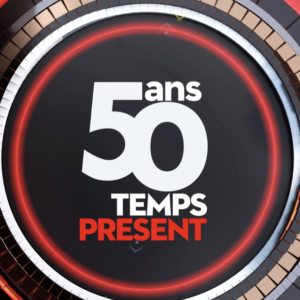 Toussaint's Festival
"Humusation" Process